---
John Madden changed football. Now we're changing the way you play football with the FieldSense Gameplay System.
---
No one embodies real football more than John Madden, and Coach returns to the cover of the game he pioneered for Madden NFL 23, coming soon to Xbox Series X|S and Xbox One.
This year, we're introducing the all-new FieldSense Gameplay System for Madden NFL 23 on Xbox Series X|S, a fresh foundation that produces consistent ultra-realistic gameplay and equips players with more control everywhere on the field.
---
FieldSense Gameplay System
---
Creating the foundation for realistic gameplay that gives players new ways to control what happens everywhere on the field.
Hit Everything
Hit Everything mechanics let players disrupt on defense and stop the offense in fresh ways. Animation branching tech enables next-gen Hit-Stick physics so players can dive into mid-air knockouts, smash the pile to assist teammates with a tackle, blow up blockers, and force turnovers with stand-up tackles.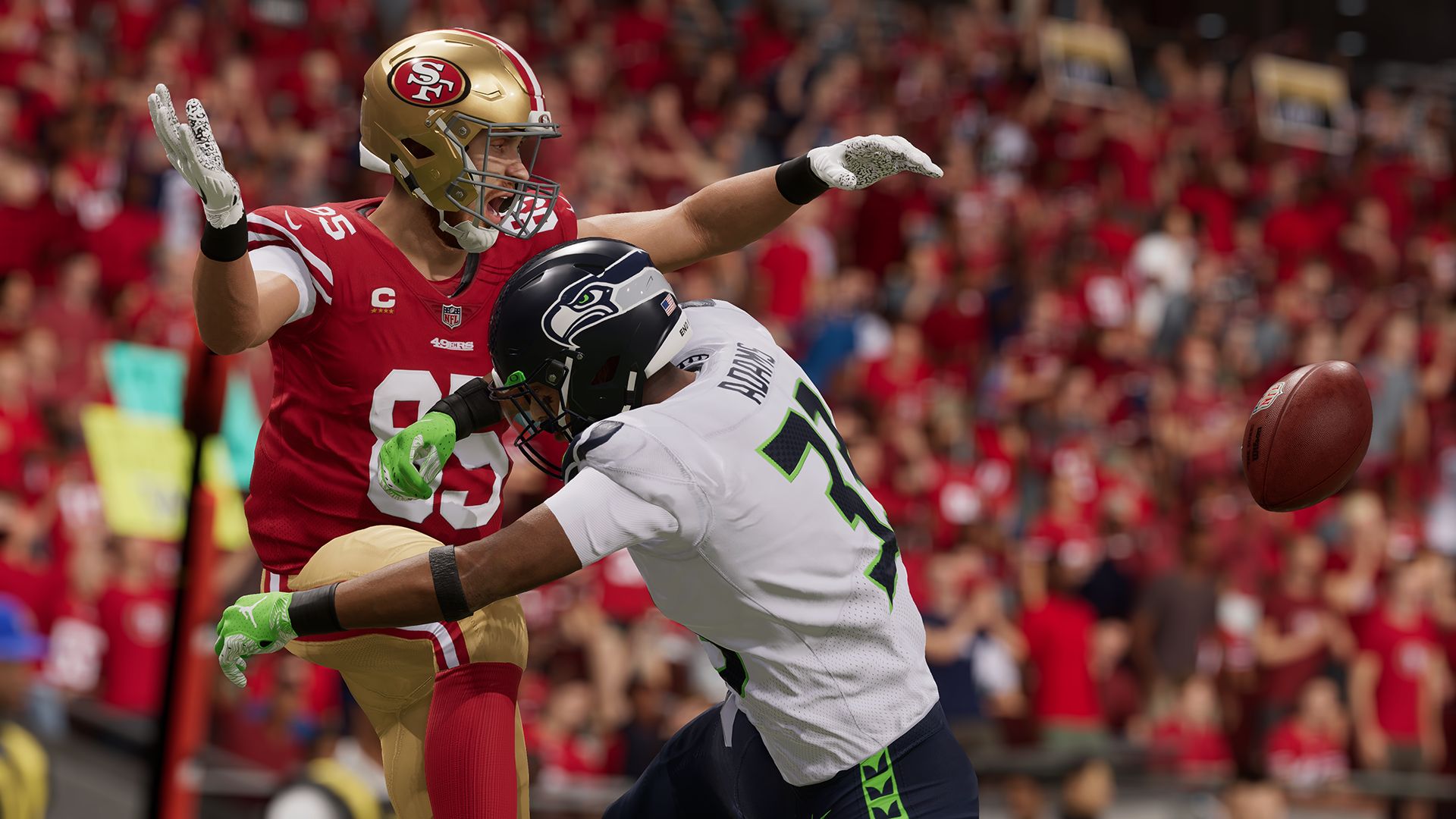 Skill-Based Passing
Take full control over every pass with new ways to drop the ball where only your receiver can catch it. This new mechanic also introduces a new accuracy reticle and passing meter to gauge every throw.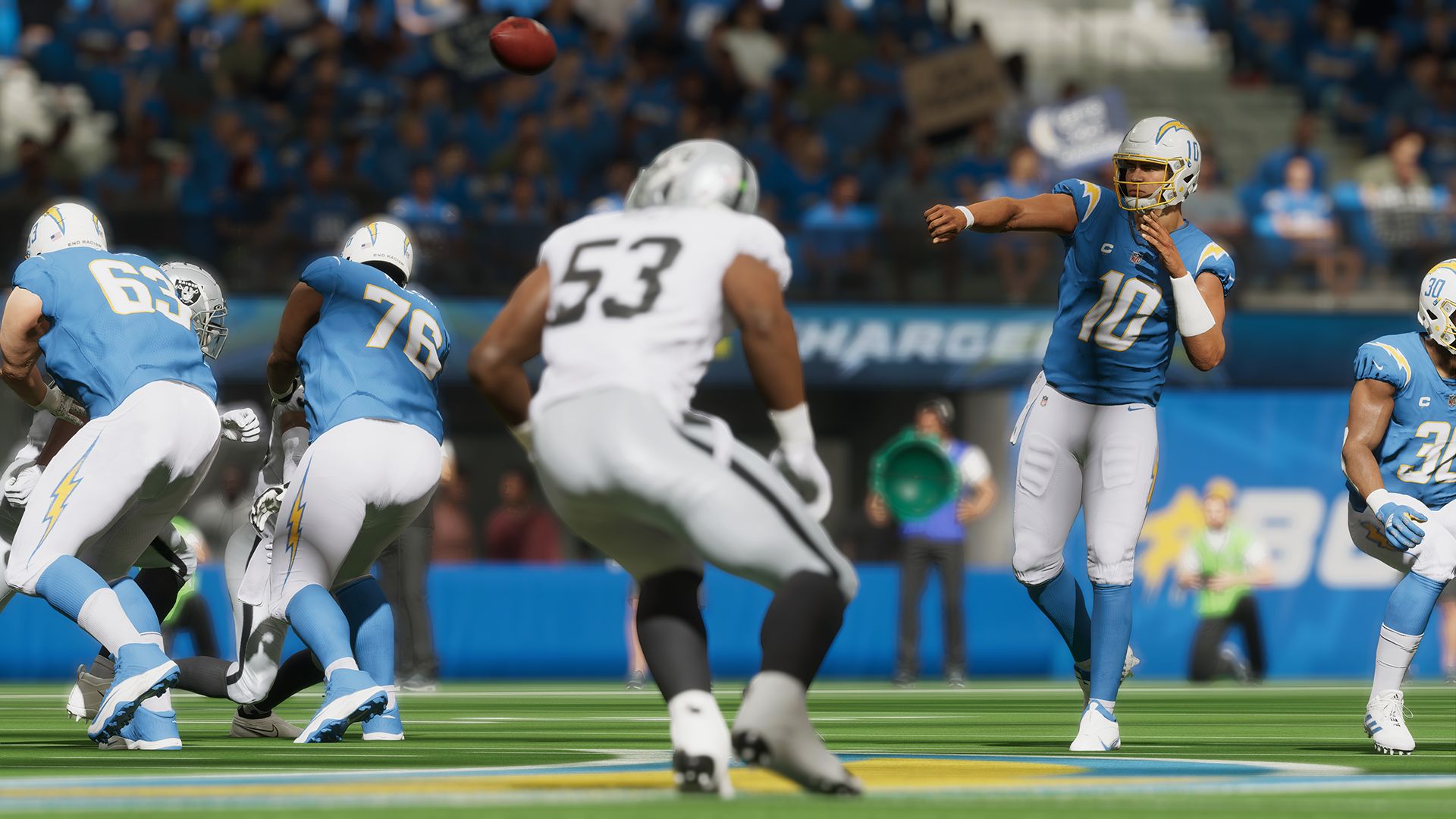 360° Cuts
Take advantage of the new freedom and fluidity ball carriers get anywhere on the field so you can hit the perfect gap, plant-and-go, or evade defenders.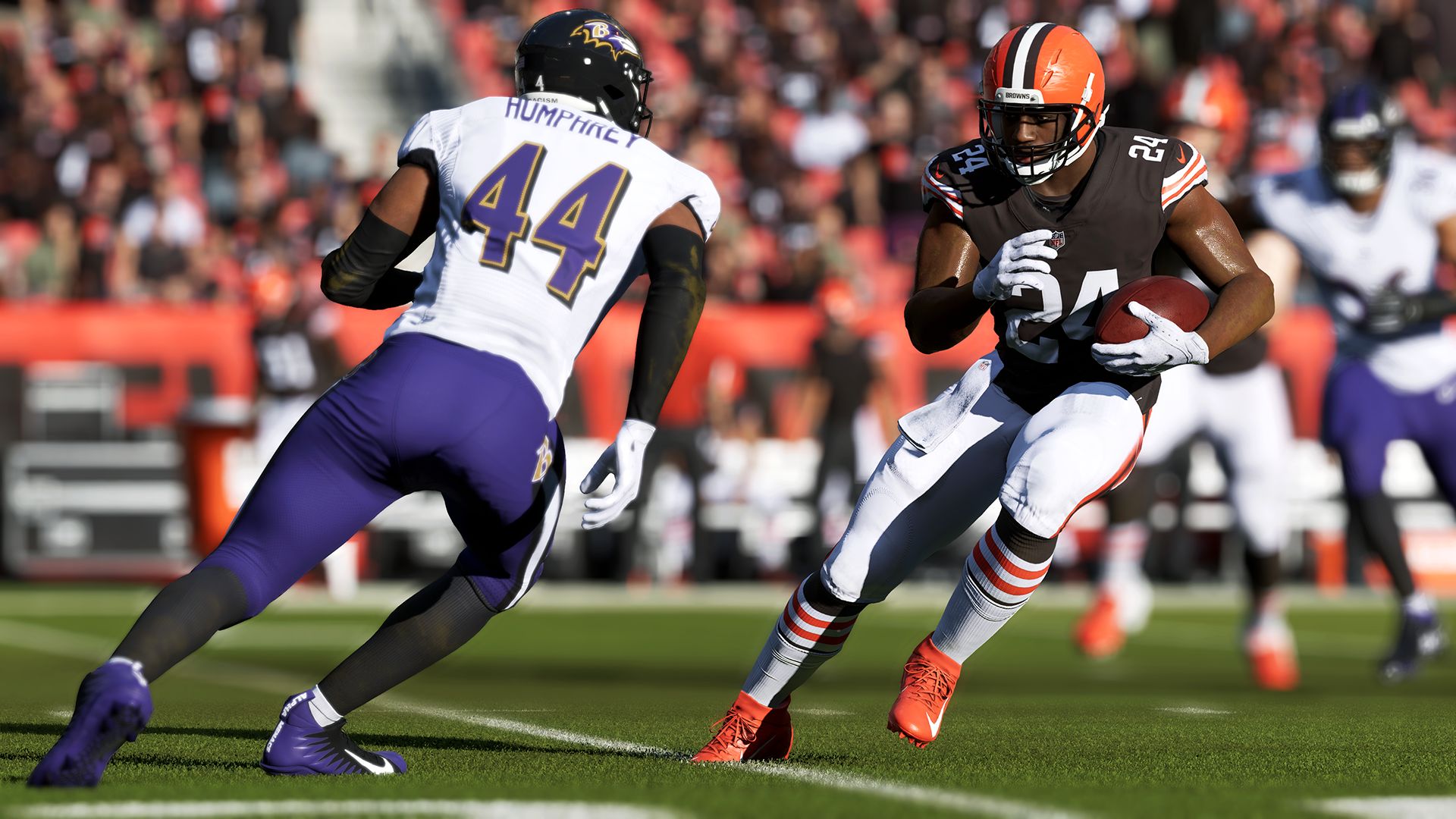 WR vs DB Battles
New wide receiver release moves and defensive back counter press mechanics produce tight, important 1v1 battles in the secondary.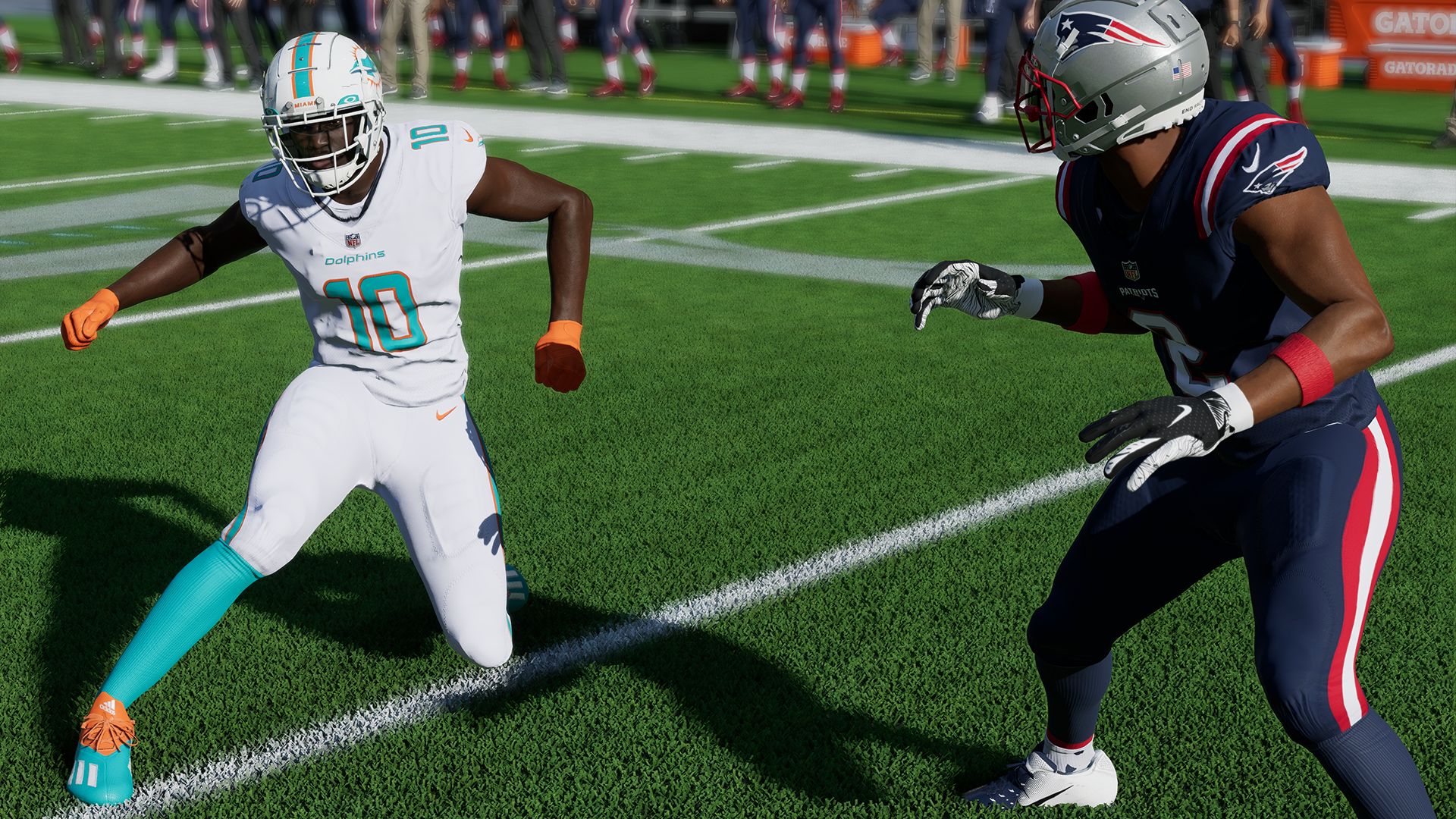 ---
What else is new in Madden NFL 23?
---
Franchise
New athlete motivations come into play for contract negotiations, creating even more drama and tension in free agency for your Franchise. Team location, salary demands, and more help decide how players pick their next team. Updated Trade Logic AI realistically values players and their worth when factoring into trade offers.
Face of the Franchise: The League
This year, Face of the Franchise drops you into your fifth NFL season at your chosen skill position (QB, WR, RB, CB, MLB) and you're ready for a fresh start in the league. Negotiate a one-year contract to prove your worth to one of the 32 NFL teams by showing it on the field and upgrading your player. New position-specific mechanics within FieldSense (on Xbox Series X|S only) and player-focused cameras bring you closer to the action and helps you dominate every snap, no matter what position you are in. New Drive Goals and Drive Summaries have been added to let you switch up your experience during a game and get feedback and rewards based on performance. Will you have an all-time NFL career? It's up to you.
Madden Ultimate Team
Build your fantasy roster of current NFL superstars, Hall of Fame legends, and more with even more ways to add to and improve your squad. Always have something to play for with the new Field Pass challenge and reward tracker, then earn MUT Champions entry tokens and compete at the highest level when you want. Simplified Set building makes organization easier and more efficient, so you can spend more time improving your team and less time flipping through your collection.
---
Madden NFL 23 Pre-orders
---
Check out the different editions and the rewards you can get when you pre-order today on the Xbox Store!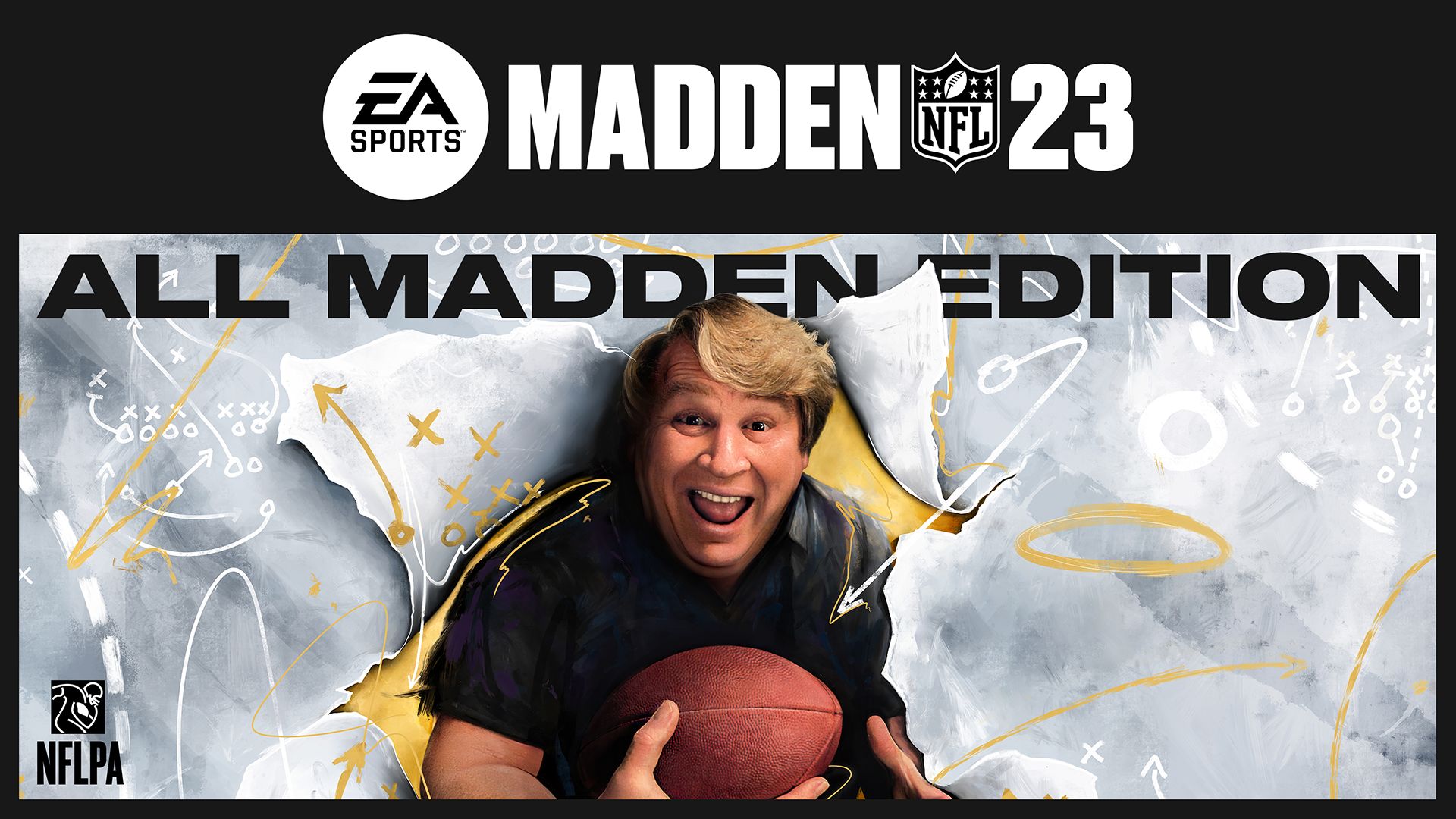 Madden NFL 23 All Madden Edition Pre-order (Digital Only)
3-Day Early Access starting August 16, 2022
4600 Madden Points
Limited-time All Madden Team Elite Player with pre-order by July 22, 2022
Dual Entitlement
Exclusive Early Access Challenges in Madden NFL 23 Ultimate Team
Choice of 2 Elite Players (1 Offensive & 1 Defensive) in Madden NFL 23 Ultimate Team
All Madden Gear
Madden Strategy Item in Madden NFL 23 Ultimate Team