Summary
Stealth helicopters, a mountainous map, and a new vehicle destroyer Specialist are featured in Battlefield 2042's first Season.
New weapons like the Ghostmaker R10 Crossbow and the BSV-M Marksman Rifle will be introduced.
Battlefield 2042 – Season 1: Zero Hour launches Thursday, June 9 and will be available for all players with a mix of free and premium content to unlock across 100 tiers.
It's been a minute since I last dipped my toes into the world of Battlefield 2042. At launch, Team Xbox Wire had a blast with the unique Hazard Zone game mode and later had an opportunity to speak the composers behind its powerful soundtrack. Since then, it has been a handful of multiplayer sessions as time would allow (father of two over here). Now with the first details of Season 1: Zero Hour hitting today, I can feel the pulse of excitement building once again, eager to revisit the frantic and awesome world of Battlefield 2042.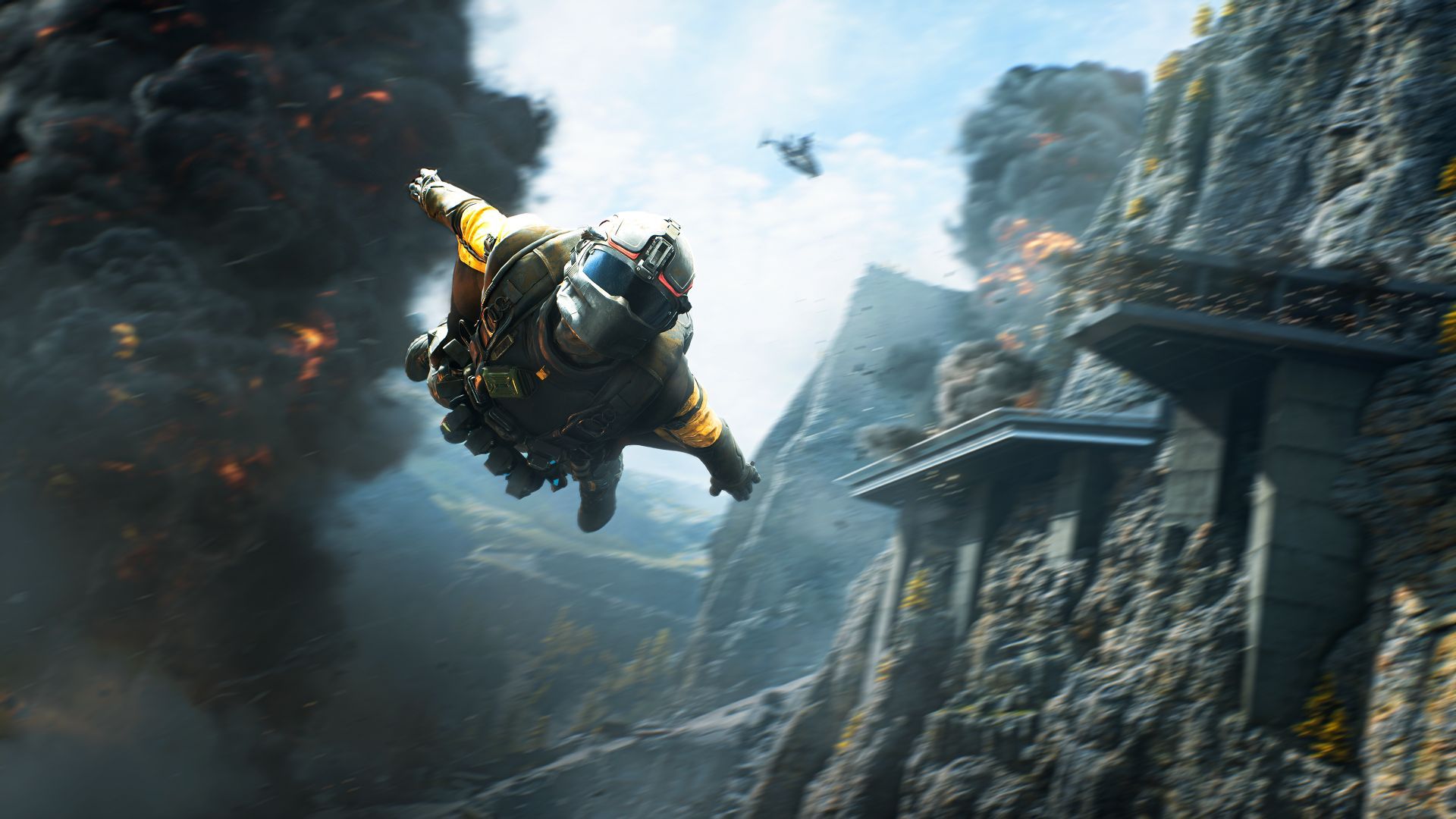 So, what's new? A lot! Since launch there has been a steady stream of improvements to the game, from matchmaking to stability to other community requested features, but the teams at DICE and Ripple Effect Studios knew they wanted to really address a lot of the player feedback. Season 1: Zero Hour starts this next phase, with many major changes coming to the game that they hope will deliver on the promise they believe Battlefield 2042 can be.
For starters, certain maps will receive significant revisions to help improve traversal, cover, and flow of battle. The first will be Kaleidoscope, coming in August. In a short gameplay demo reel we saw today, many of these features involve including more cover options to help break sightlines and other assets to improve the destruction events in the environment. There will also be the addition of a forward operating base near the park and a second command post near the tower.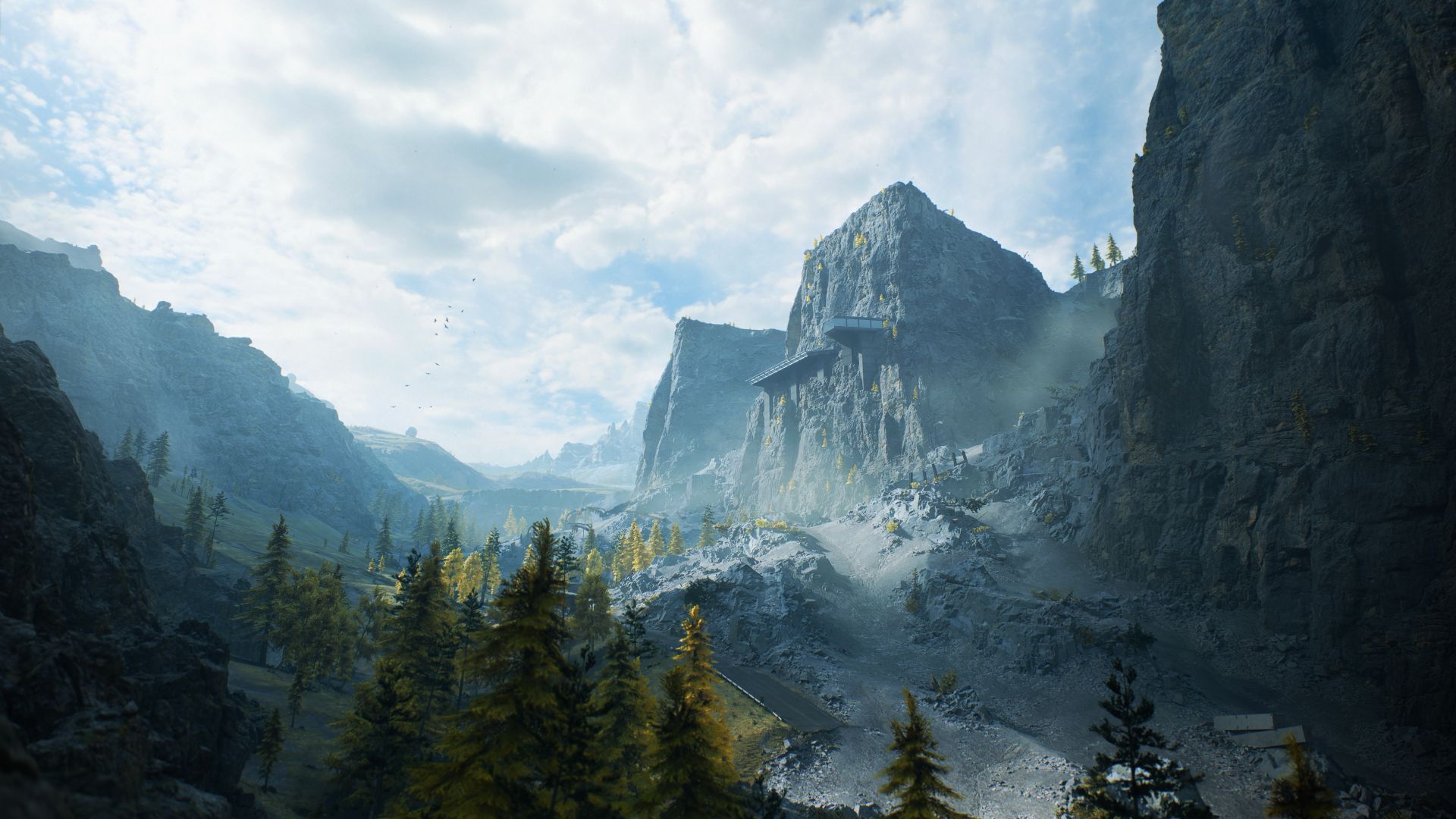 Later this year in Season 2, Renewal will get a major overhaul as well. Two sectors will be removed, A and E, to help bring more focus to the map's center. The existing Security checkpoint will now be connected to the Synesco Buidlings, bringing with it more cover, and the Solar Section is also going to get an overhaul to include more cover to help make the area feel "more entrenched."
One of the major changes coming soon will be the size of battles while playing the Breakthrough game mode — future maps will be designed for 64 players only. The 128-player game modes will still be available on the original launch maps and while playing Conquest. Other features like bringing some grit to some of the look and feel for the Specialists, improved animation, weapon balancing, and improved performance round out some of the items on the game's immediate road map through the year.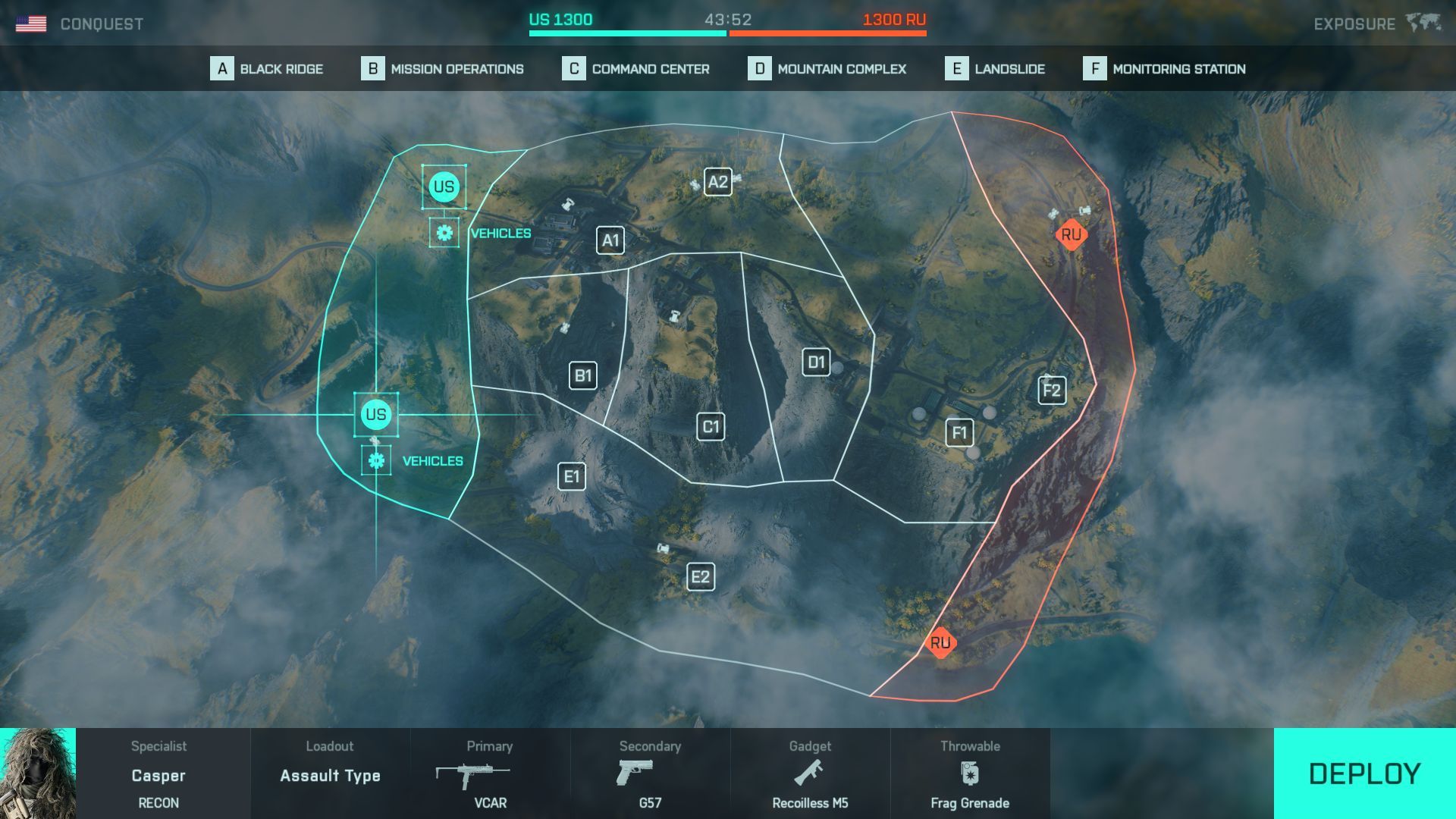 All this hard work starts to really show itself starting this Thursday, June 9, with the launch of Season 1: Zero Hour. Featured in this Season will be a new map, Exposure, which contains a lot of vertical terrain with the Canadian Rockies as its backdrop, designed to deliver a mix of hectic ground-to-air combat and close quarters battles.
That leads into the new Specialist for Battlefield 2042: Ewelina Lis. She's a vehicle destroyer Specialist joining the No-Pats. Her rocket launcher can fire player-guided projectiles while her trait, Armor Hunter, delivers critical battlefield intel on damaged vehicles.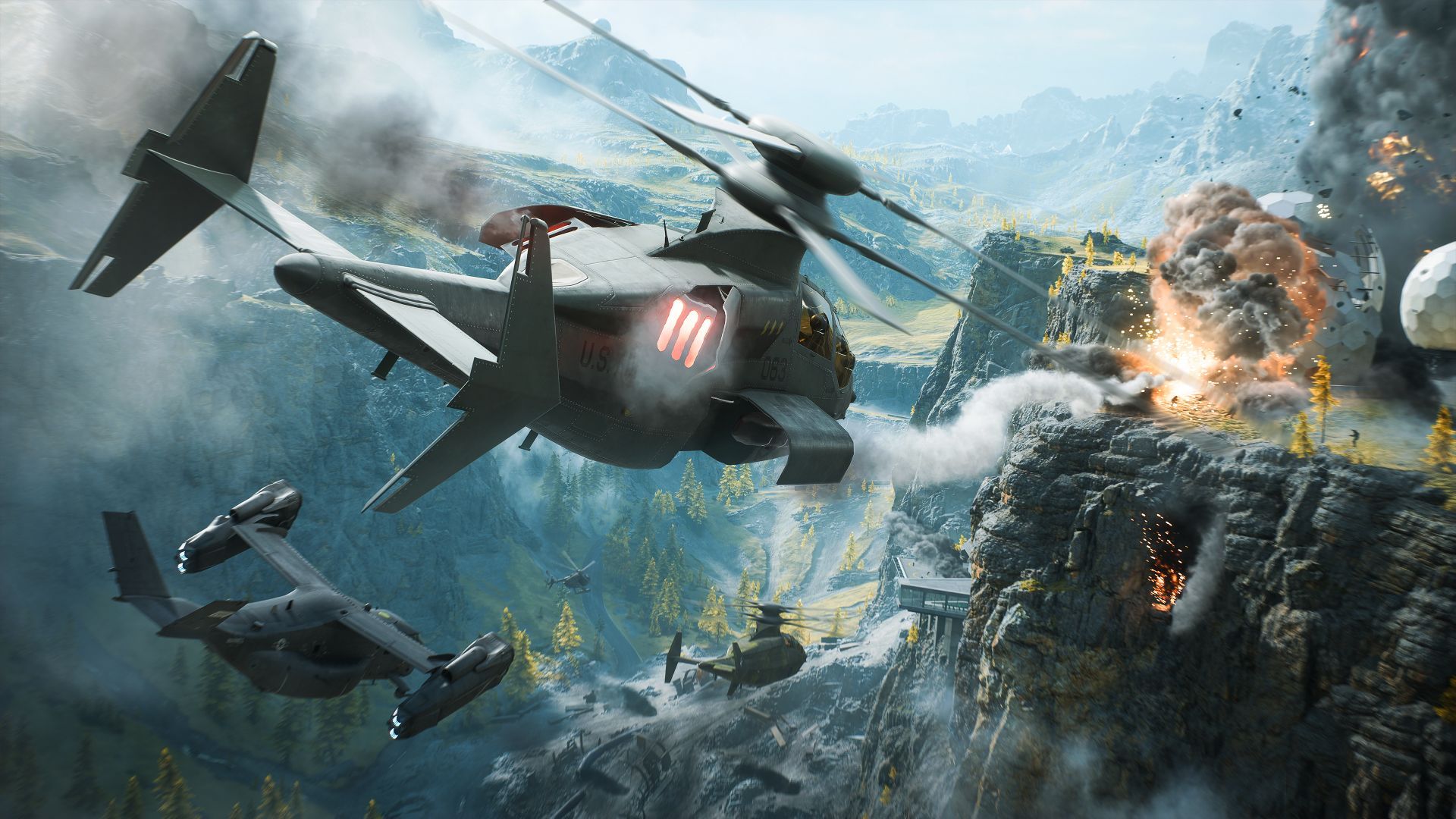 Speaking of, two new stealth helicopters are joining the party: the RAH-68 Huron and YG-99 Hannibal Gunship. Each comes equipped with radar deflection abilities making them invisible to scopes along with a variety of other defensive capabilities. There will also be the addition of the Ghostmaker R10 Crossbow for players who are looking to bring a stealth element to their groundgame.
Finally, we'll get to dive into the first Battle Pass for Battlefield 2042, featuring access to a variety of weapons, vehicles, and cosmetics. There's a Premium tier you can purchase for $10 USD that will unlock Skins, Weapon Charms, Takedowns, and more. All the gameplay-related items can be unlocked for free as you progress through the Battle Pass.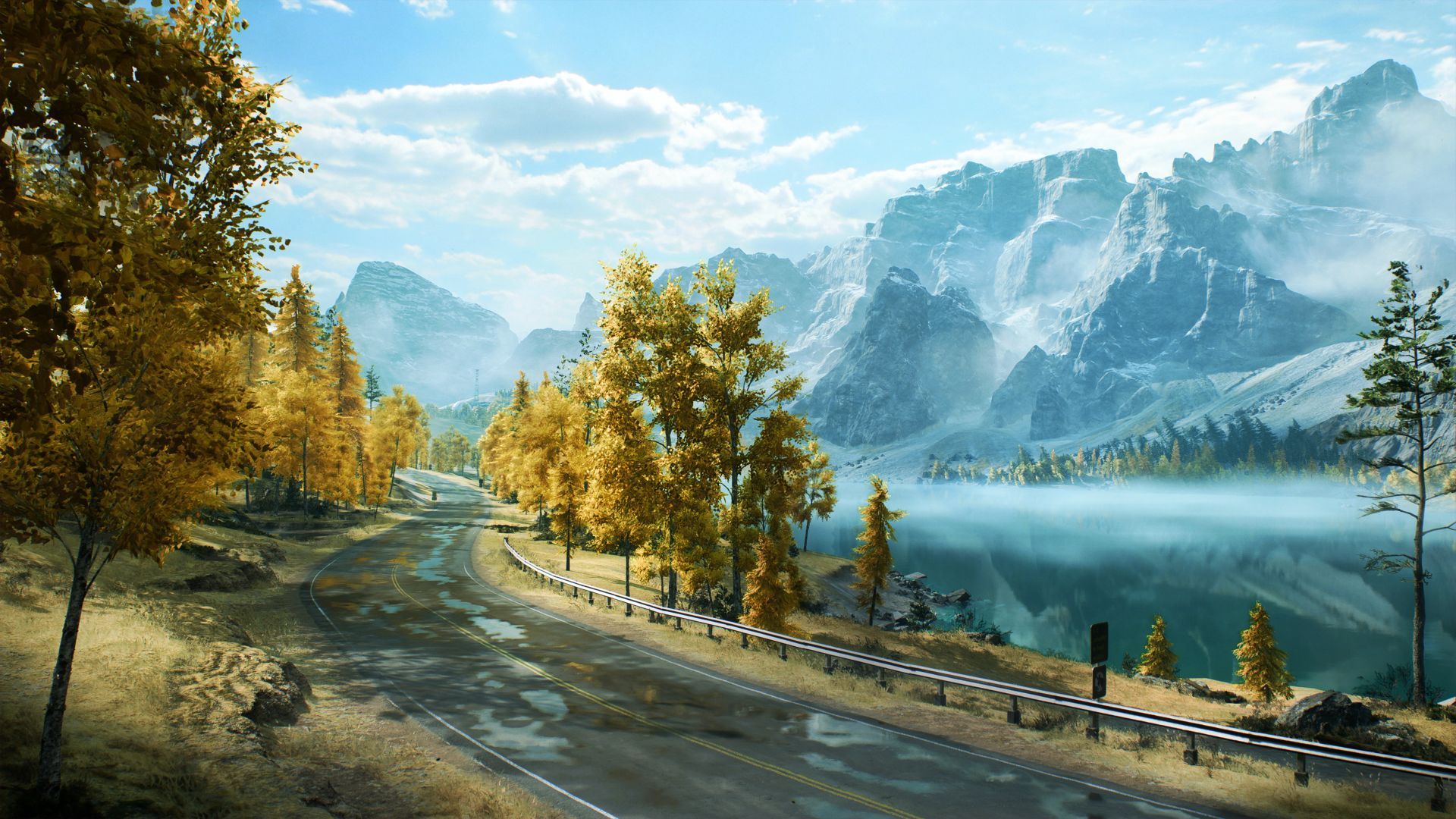 Everything I've seen so far points to a brighter future for Battlefield 2042 with all of that kicking off with the start of Season 1: Zero Hour on Thursday, June 9. You can check out more details on the Battle Pass here on Battlefield's official site and we'll have more news to share later this year when we have it about Season 2 for Battlefield 2042 here on Xbox Wire.
If you're an Xbox Game Pass Ultimate member and want to get started playing today, EA Play is part of your membership with access to a massive collection of EA games and member only rewards. That includes a 10-hour trial of Battlefield 2042. Best of all, any progress made during the trial will carry over to the full game should you purchase it later on the Xbox Store. As a member, you can also save 10% on Battlefield 2042 purchases on the Xbox Store.
Editor's Note: We've clarified the size of battles mentioned in the piece. 128 players will still be supported while playing Conquest; Breakthrough will be 64 players only on all future maps.