We've been hearing about Overwatch 2 since 2019, but nearly three years later, the game still hasn't been released. Through tumultuous development and terrible company-culture news out of Activision Blizzard, the Overwatch 2 development team has continued working on the game. As revealed on Sunday, the competitive multiplayer component will launch into early access on October 4. Today, Blizzard gave fans an additional glimpse of what to expect when this highly anticipated shooter sequel launches. We also hopped on a call with the Overwatch 2 team to learn more about what this news means for players.
On October 4, when Overwatch 2's PvP experience launches, players can transition from the original game to Overwatch 2. Overwatch 2 may look familiar, but it makes fundamental changes from the first game, most notably the change from 6v6 to 5v5 matches, essentially flipping the meta on its head and placing a greater emphasis on the sole tank on each team. Blizzard also added a new mode called Push, where teams escort a robot along a singular path in hopes of controlling it long enough to push the robot to the opposing base.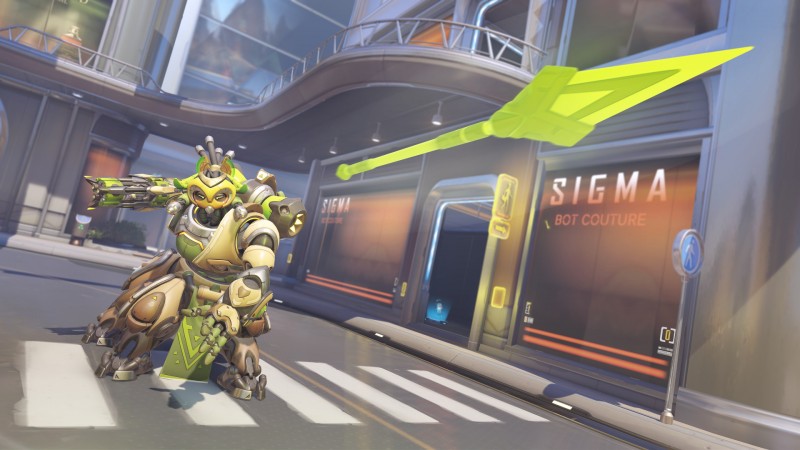 Orisa receives a massive rework for Overwatch 2
"We've changed a lot with the game," game director Aaron Keller says. "Our PvP plays differently than it did before. We've gone to a 5v5 format, removed a tank from each team, we've reworked (in some form) over half the heroes in the roster. The gameplay is more fluid and dynamic while still maintaining what I feel is the magic of what makes Overwatch gameplay sing."
Once players are in the new game, they can expect a steady stream of content, as Overwatch 2 operates on a nine-week seasonal model. That means each season will include free additional content, with a new hero planned for every other season. However, Blizzard is kickstarting Overwatch 2 with lots of new content right out of the gate, including three new heroes (Sojourn, Junker Queen, and a new support hero that will be revealed in the coming months), six new maps, the Push game mode, a Mythic skin (which can change colors), and 30 or more new skins. That's all on top of the heroes (many of which are revamped or reworked), modes, and maps from the first game. "A lot of our thinking now is we're making this commitment to the live-service seasonal content, and that's got to be a marathon, not a total sprint, because we want to be doing this for years," Overwatch VP and commercial lead Jon Spector says.
At the start of season 2, which begins on December 2, players can expect a new tank hero, a new map, 30 or more additional skins, another Mythic skin, and a new battle pass. This trend will continue into 2023, with Blizzard committing to more heroes, maps, modes, and more than 100 other skins that calendar year. On top of that, Blizzard plans to launch its new PvE components in 2023.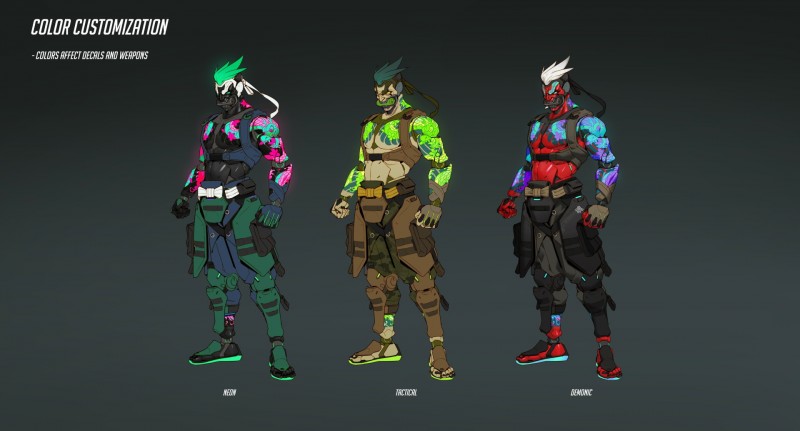 An early look at Genji's Mythic skin and its color customization options
Beyond season 2, Blizzard says it's already working on heroes that extend into the next year and a half. Some heroes have already been glimpsed at some point in the story, while others have never been seen before. All the new heroes are designed with the learnings of the first game, plus the knowledge that the new multiplayer plays faster and with fewer shields than the original.
Junker Queen, the latest hero announced for Overwatch 2, is an aggressive tank who wields a massive ax. She can throw the ax and recall it, pulling anyone it's stuck in towards her, or she can dash forward, twirling it around. She has an arsenal at her disposal and can even boost the speed and armor of her adjacent heroes. And yes, her attitude is right up there with that of Junkrat.
However, players of the original Overwatch already know the Junker Queen, as her voice comes over the P.A. system during matches on the Junkertown map. While many players assumed Junker Queen would eventually become a playable hero, the Junkertown map joined the Overwatch rotation in 2017, leaving many to wonder if that would ever become a reality.
"I planned on always putting her in the game like right away – even if it wasn't on the books necessarily right away," lead hero designer Geoff Goodman says with a chuckle. "I really loved the map and everything and just her whole personality. I thought she would make a great hero someday. It's hard when we create a story character like that, and the tail on the creation of these heroes takes a long time. We're already like five heroes deep on what we're planning, so it's not trivial to be like, 'Actually, we're going to make Queen instead,' and put her in here. It definitely took a little bit of time to find the right spot for her, but it was a really great opportunity in Overwatch 2 because we were already looking at changing up the way the combat works in general and the way, especially with one less tank, and also looking at changing the tanks to be generally more aggressive."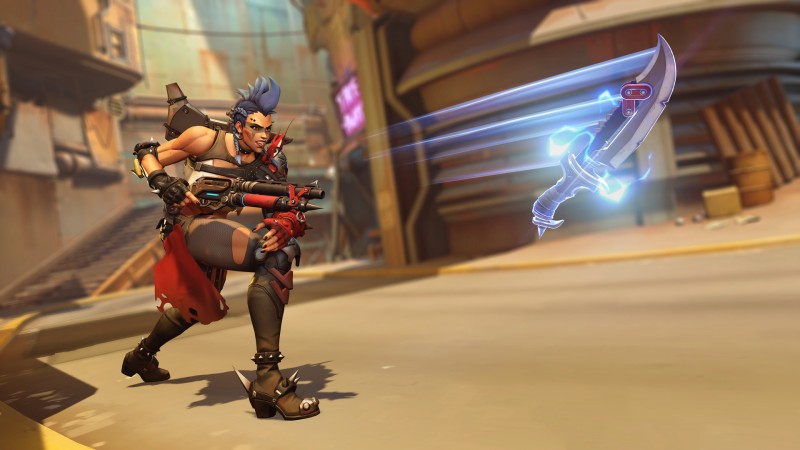 Several components carry over from the first Overwatch, but one essential part of the experience has been completely removed from the game: loot boxes. Blizzard knows the frustration of opening a loot box full of duplicates, and it understands players want more control over how they unlock additional cosmetics. We saw that at the end of the first game's lifespan, as the team gave special objectives with clear paths to unlock specific skins. Now, players unlock new cosmetics through the game's battle pass, weekly challenges, in-game store, and more.
These massive changes add to several smaller changes that enhance the experience. Things like better ambiance and compatibility with home theater Dolby Atmos setups and 3D Audio are complemented by new voice lines and conversations between heroes – Blizzard says it wrote 25,000 voice lines for Overwatch 2, with more to come. As the years go on, the game continues to grow and evolve.
Once the PvE launches in 2023, Blizzard is excited to give players new ways to enjoy the heroes and story of the Overwatch universe. Characters feature different movesets and abilities. The narrative is set to move the overall canon of the universe forward, telling the story of how Overwatch gets back together with a combination of the old guard and young blood. The PvE gives players looks at other parts of the universe they've only heard about to this point, such as Torbjörn's factory. The hope is that these missions, where you battle against Null Sector, allow you to bring your squad from PvP into a PvE experience and immerse yourself in the world of Overwatch just a bit longer.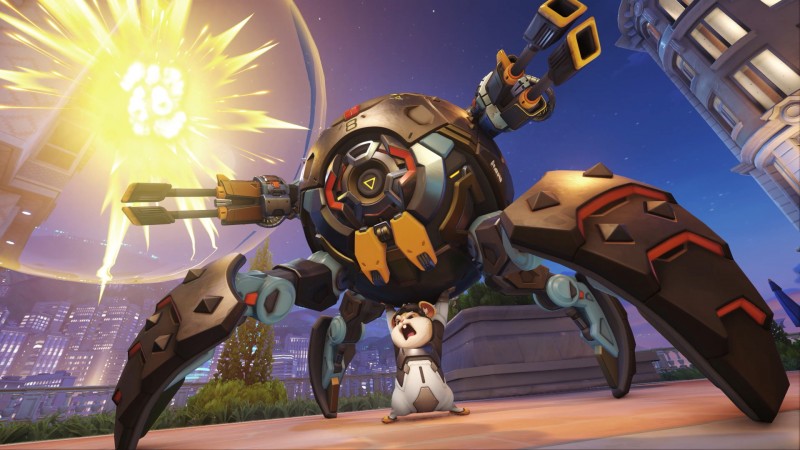 "I'm really excited for the Overwatch 2 campaign," Keller says. "It tells a complete, linear story with a beginning and an end to it. Rather than saving up all of the content that we make to put in one big box that you sell for $60 or more, we've shifted our model now to start releasing things seasonally. We want to be able to release it when they're ready rather than holding onto it. It's really important for us to continue to put content out for the game. So, the PvE experience will launch next year. It will launch as part of the seasonal service, but we're not ready to talk details of it or the business model behind it."
Overwatch 2 also includes cross-play, which was added post-launch to the first game, but this sequel also includes cross-progression, a first for the series. Overwatch 2's PvP launches in early access form on PlayStation 5, Xbox Series X/S, PlayStation 4, Xbox One, Switch, and PC on October 4. The next beta arrives on June 28 and will be available to console players as well as PC players and adds Junker Queen with the Rio map.